The manufacturing of Xiaman Mezcal is strictly "artesanal", which means according to tradition and specific rules. With 44% alcohol content, this "ensamble"-roasted Tepextate & Espadín blend is of the highest quality and meets all standards set by the Mezcal Regulatory Council.
Xiaman Mezcal is a very sensual spirit dedicated to detail and quality.

ORIGIN
Santo Tomás de Arriba, Oaxaca, México

PLANTATION
50% Tepextate "Marmorata" Agave and
50% Espadín "Angustifolia" Agave

SELECTION
Experts select and clean by hand,
leaving the heart of the Agave.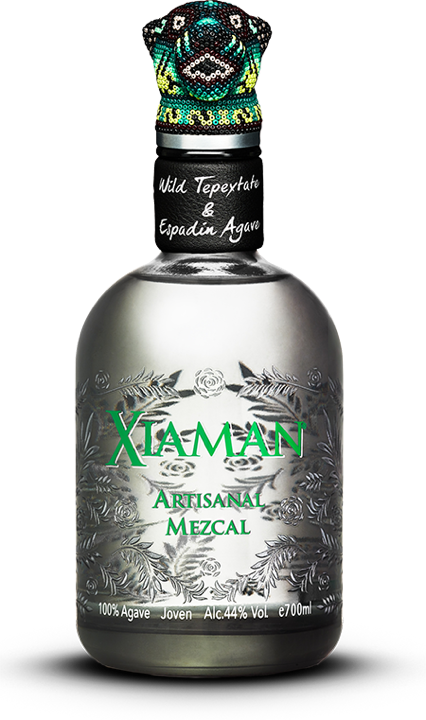 COOKING
Our agaves are roasted in our artisanal earth ovens,
with firewood from the area

FERMENTATION
Our Agave juice is natural fermented
with our own yeast

TRADITION
The first litres yielded are poured
on the sacred earth in an essential ritual
that pays homage to Mother Nature.